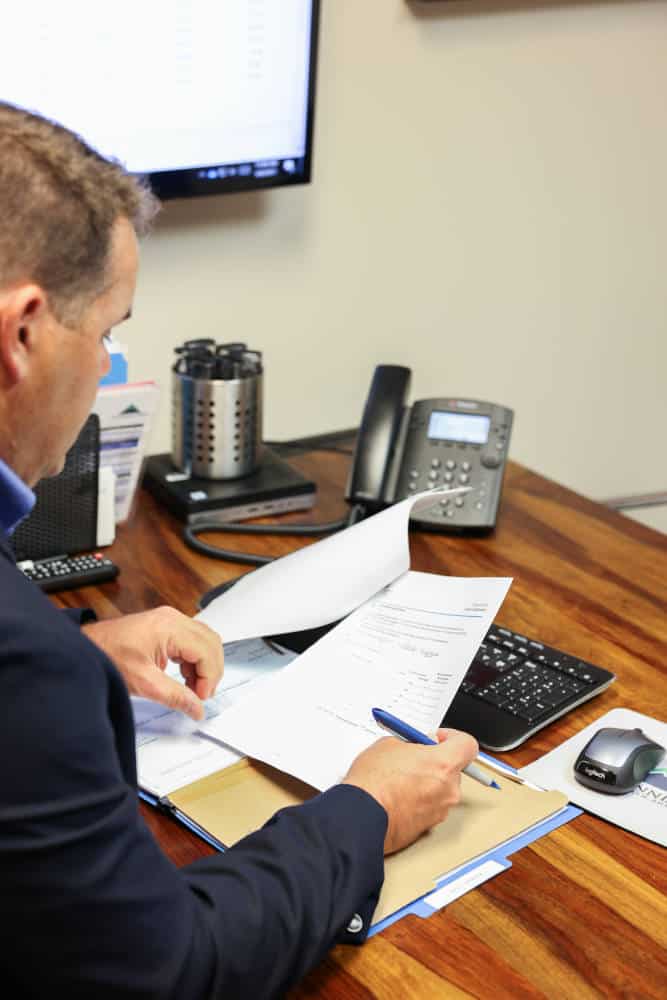 Retirement Planning
Your journey begins now. Let us help get you on your way.
Securing a comfortable and satisfying retirement involves more than savings and investments. It requires a well-designed plan tailored to your personal lifestyle and financial goals. No matter what stage of life you're in, we can help you pursue independence, freedom, and those things that matter to you most.
For many, preparing for retirement is a nerve-wracking time. You may no longer earn a paycheck, have concerns about healthcare coverage and need to decide if you should downsize or stay in your current home. We understand these concerns.
While this will be the first time you're retiring, we have been helping clients retire for over 20 years.
Helping You Address Your Retirement Planning Priorities
We understand that you may be worried about your financial future. That is why we work diligently to serve as the ultimate steward of your wealth now and in the future.
Our goal is to simplify life's complexities and to develop a customized financial plan that we believe is the only one you will ever need.
Today's retirees are choosing from a variety of retirement styles. What's yours?
Although an estimated 10,000 baby boomers reach retirement age every day, how each chooses to spend their free time can be quite different. Today's retirees forge new identities and seek new experiences while redefining how they spend their time and money.
See if one or more of these retiree profiles resonates with you. Deciding how you'll stay busy can go a long way toward helping you plan and save for your dream retirement.
The Giver
Givers contribute time, talent and, yes, even money to support causes close to their hearts. While the typical American spends 20 minutes a day engaged in volunteer, civic or religious activities, the Giver over age 65 dedicates a half hour or more, according to the Bureau of Labor Statistics.
Givers represent 33% of working retirees.
One retiree may use her musical talents to play the violin for hospital patients, while another works behind the scenes updating a nonprofit's website. Either way, it's all about making a meaningful difference.
The Thinker
Thinkers have a deep desire for lifelong learning. They may retire in a college town, take classes, read for pleasure, and engage in contemplative activities.
Many colleges and universities are designing courses aimed at this new senior class. Campuses can be found in areas with affordable housing, quality education, teaching opportunities, walking and biking trails, and excellent transportation, healthcare, and entertainment options.
The Entrepreneur
Entrepreneurs often start a business that's different from a past career, bringing decades of experience, success, passion, and emotional intelligence to their new ventures.
Their goals include a fulfilling career and increased flexibility. Some hope their new endeavors will becomes self-sustaining, while allowing for work/life balance.
The Explorer
The Explorer dedicates up to a quarter of their financial resources on travel. These globetrotters invest in experiences and indulge their wanderlust while they have the health, energy, and resources.
There are just as many Explorers over age 75 as there are among younger groups.
Good saving habits help Explorers immerse themselves among other cultures, foods, and languages.
The Part-Timer
The Part-Timer, like the Entrepreneur, seeks a career change, but may not wish to commit to a full-time position. Some favor mini-retirements–periods of work followed by intermissions for relaxation. Think consulting and contracting, for example.
The Foodie
Foodies prefer quality dining and enjoying the experience of the meal. They typically spend about an hour and 20 minutes when dining, relishing how food and drink increases their quality of life. They enjoy experimenting with new creations, introducing new flavors, or bringing friends and family together.
Since the Foodie spends time shopping for and preparing meals, other expenses are typically lower.
The Athlete
The Athlete may compete in triathlons or play tennis into their 80s and beyond. They stay in top form and enjoy training and competition.

When it comes to your financial future, the most important factor in your favor is your age. We take advantage of the time you have, regularly contributing to tax-advantaged retirement accounts and potentially boosting savings with matching funds offered by your employer.
Prepare For
Your Best
Future
Start With a Complimentary Consultation
We would love to learn more about your goals